Sara Lidman was an honored author and a strong molder of public opinion who did not give up in the face of opposition. She had the ability to see people and wanted to give a voice to all, especially the vulnerable or marginalized. Read about Sara, watch Sara, listen to Sara. Enter her world. Sit down for a while with a cup of coffee and read articles, speeches and books by Sara. Let yourself be captivated by her fantastic language and lifelong commitment.
Large parts of the exhibition are translated into English. Scan the QR codes around the room and then read the translation on your smartphone. Welcome to Missenträsk!


Sara in the village – the village in the world
And I stood alone, left in the courtyard
and thought about the little, big World
the divinely beautiful and the satanically ugly
and became scared at the thought that
the courtyard and I were a part of that world

Sara Lidman, The Diary, 1942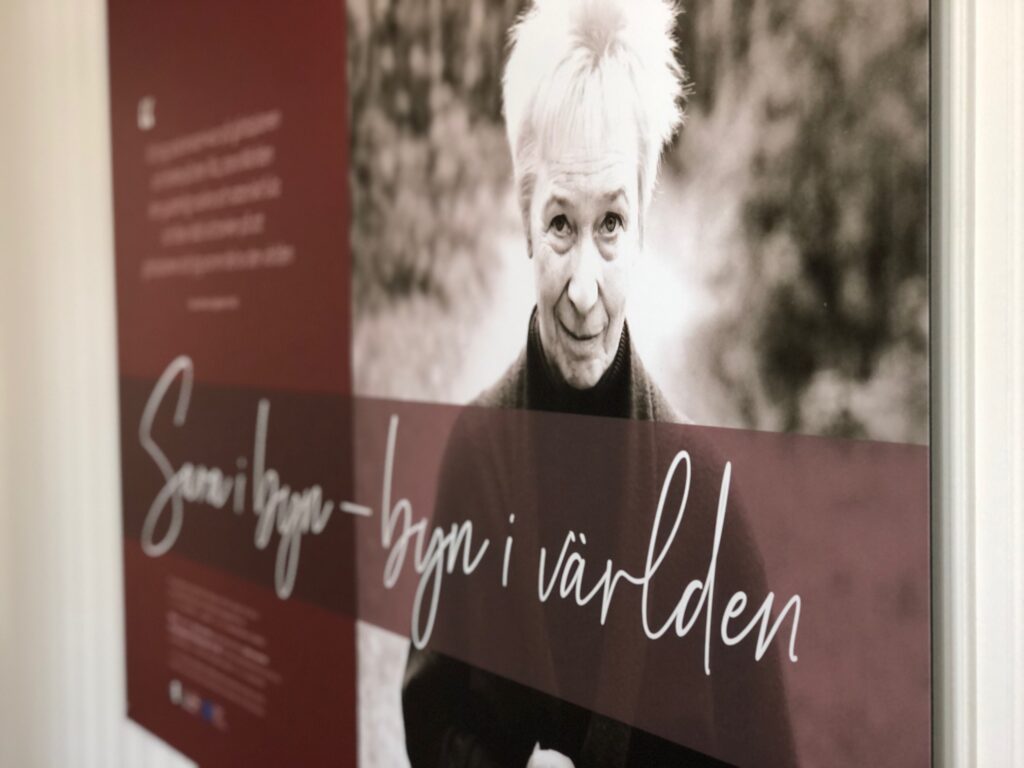 The exhibition "Sara in the village – the village in the world" is a permanent exhibition about Sara Lidman in the former school of Missenträsk, which has now been renovated for this purpose. The school Sara attended her first 6 years.


Contact

The exhibition will be open weekends in July for the public. Group bookings can be arranged even on other days. Contact us by phone +46 70-534 6349 or by email info@saraibyn.se

Entrance fee: adult 50 kr, youth and children enter for free.


Find us

Missenträsk lies about 90 kilometers from Skellefteå, Västerbotten
Start along Route 95 and then follow the signs.
You can also find us on Facebook and Instagram: @sara_i_byn